Maintenance Mechanic – AM
Maintenance Mechanic – AM
Contract To Hire
Job ID: 144653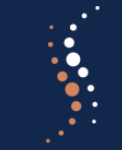 At Balance Staffing you are more than a resume. Let us help you achieve your career dreams. 
Job Purpose:
Preventative maintenance on equipment and troubleshooting.
Job Description:
Replace, install, troubleshoot, adjust, and repair production equipment and electrical components

Diagnose mechanical and electrical problems and determine how to correct them

Perform routine preventive maintenance to ensure production machines perform at an optimal level

Inspect drives, motors, and belts, check fluid levels, replace filters, or perform other maintenance actions,
following checklists

Replace faulty parts, electrical wires, motors, controls, and circuit boards

Dismantle equipment to gain access and remove defective parts using hoists, cranes, hand tools and power
tools

Lubricate and clean parts and equipment to ensure proper operation

Operate a variety of hand and power tools to repair, grease, weld, cut, change parts, and complete tasks as
assigned

Review and comprehend blueprints, schematics, repair manuals, and parts catalog

Operate all production machines to some degree to better understand machine capabilities and troubleshoot

Other duties and responsibilities related to the nature of the job may be assigned on a temporary or
permanent basis as needed
Requirements:
 
At least 5 years of maintenance experience

High school diploma or GED, or equivalent combination of education, training, and experience

Technical or vocational school certification preferred

Ability to read and comprehend documents such as safety procedures, operating and maintenance
instructions

Working knowledge of hydraulics, pneumatics, mechanics, and electrical principles Manufacturing/industrial environment experience preferred

Physical Requirements Physical requirements include lifting to 65lbs, extended standing, walking, sitting, bending, climbing, and working inside and outside, and use of fall protection equipment

Able to perform job tasks in dusty, hot and/or cold working conditions

Must wear company provided personal protective equipment – earplugs, hard hat, safety boots/shoes*, and
protective glasses
Job Location:
Shifts Available:
2Nd Shift Monday – Friday –  2:00 pm to 10:30 pm, OT may be required
Job Types: 
Pay: 
$21.00 – $25.00  per Hour  DOE
Benefits:
Dental insurance

Health insurance

Vision insurance
Work Location: 
Apply now and one of our recruiters will reach out to you!
Balance Staffing is proud to be an equal-opportunity workplace. We are committed to equal employment opportunity regardless of race, color, ancestry, religion, sex, national origin, sexual orientation, age, citizenship, marital status, disability, gender identity Veteran status, or any other characteristic protected by federal or state law.
Apply with Indeed