Mechanical Supervisor (Duct & Piping)
Mechanical Supervisor (Duct & Piping)
Direct Hire
Job ID: 158732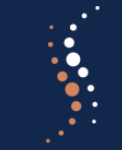 Balance Staffing is hiring  Construction Mechanical Superintendent (Duct & Piping). for our Taylor, Texas based business partner.   At Balance Staffing you are more than a resume. Let us help you achieve your career dreams. 
** Salary: $90K to $130K Depending on Experience + Bonus
The ConstructionMechanical Superintendent manages from start to end of the construction project reviewing structures, managing suppliers, follows up on construction schedule 
– Daily Supplier Monitoring/Performance Management
– Meetings reporting project progress, troubleshooting, MOM documentation
– Technical advisory working close with suppliers, providing ground rules
– Deal with Site Inspections (documentation, schedule management)
– RFI, Submittals Management
– Generate construction related reports
– Demonstration of related field practical experience
– Highly organized with exceptional attention to detail and follow-ups, strong commitment to results
– Strong ability to manage multiple projects with competing deadlines
– Strong commitment towards results and high responsibility
– Analytical thinking and demonstrated ability to solve problems
Requirements:
– BA/BS Degree or Equivalent Practical Experience of related field
– Related Certifications (PE, PMP, etc.)
– At least 5 to 10 years of experience at working in construction sites (specializing in duct, piping, facilities)
– Excellent MS Office skills and documentation
– Familiar with AutoCAD, 3D modeling programs
– Familiar with NavisWorks
– Experience in high-tech (semiconductor) product projects
– Experience in overseas/domestic EPC project experience
– Experience in industrial and factory projects
– International and multicultural experience a plus
– Ability to work in a multicultural
– Fluent Korean speaking and writing is a plus
.
Job Location:
Taylor, Texas
Job Types: 
Full Time Direct Hire
Pay: 
$90,000 to $130,000
Benefits:
Dental insurance
Health insurance
Vision insurance
Work Location: 
On-Site at Taylor, Texas Location
Apply now and one of our recruiters will reach out to you
Balance Staffing is proud to be an equal opportunity workplace. We are committed to equal employment opportunity regardless of race, color, ancestry, religion, sex, national origin, sexual orientation, age, citizenship, marital status, disability, gender identity Veteran status, or any other
characteristic protected by federal or state law.
 
Apply with Indeed