Onsite Manager (Internal)
Onsite Manager (Internal)
Direct Hire
Job ID: 158734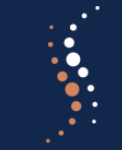 BALANCE STAFFING IS HIRING INTERNALLY
Do you have a passion for employee relations, onboarding, talent acquisition, and building relationships?
Proud to be part of a team that was awarded:
2022 – Largest Staffing Firms in the US (by revenue) – Staffing Industry Analysts
2021 – Clearly Rated Best of Staffing for Client Satisfaction
2021 – Largest Staffing Firms in the US (by revenue) – Staffing Industry Analysts
2020 – Largest Staffing Firms in the US (by revenue) – Staffing Industry Analysts
We maintain a rating of 4.0 stars on Glassdoor.
Use your Employee Relations and Human Resources experience to focus on contingent employees in Austin, TX!
You will be the liaison between Balance Staffing and our associates dedicated to a client site. You will build, maintain, and nurture strong relationships with associates and some key contacts within a manufacturing client of ours.
Responsibilities and Duties:
Build relationships with and stay engaged with manufacturing employees
Consistently communicate with management and client regarding day-to-day operations
Counsel and coach contingent associates on performance related issues
Induct temporary associates and ensure they are aware of timelines and other duties
Oversee time-keeping system, including managing attendance reports, processing timecards, and ensure hours are calculated and recorded properly
Assist in ensuring all activities are being performed in accordance to both company and client policies
Maintain performance, safety, and other KPI reporting on a daily, weekly, monthly basis
Adhere to safety guidelines and procedures, including managing safety or incident reports and violations
Notify and confirm candidate pool of upcoming and available shifts
Receive calls regarding position requirements and other information
The ideal candidate will have:
2+ years' experience in Human Resources; specifically, onboarding, offboarding, and employee relations (preferred)
Computer skills with Google Suite, Microsoft Office Suite, including Word; Excel skills including Vlookups, Pivot Tables, etc.
Customer service skills
Strong relationship building and communicationskills
Apply Now!
This role includes medical, dentail, and vision insurance as well as unlimited/flexible PTO. Call Chelsea Scahill on 209 202 3058 for more information. 
Job Type: Full-time
Salary: $45,000.00 – $55,000.00 per year
Apply with Indeed