Technical Writer
Direct Hire
Job ID: 158912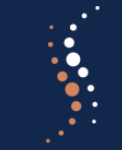 At Balance Staffing you are more than a resume. Let us help you achieve your career dreams. 
Job Description:
Reporting to the Technical Manager, the Technical Writer will assist Quality, Sales, Production and Procurement team members with specifications and appropriate documents to insure consistently safe, quality ingredients and finished goods. They will be responsible for writing raw material specifications, prepare internal finished product specifications, and prepare customer specification documents. The Technical Writer must stay up to date on food safety compliance and regulatory requirements.
The ideal candidate will be detail oriented, familiar with food safety regulations, and be a self-starter who enjoys writing technical documents. They should be technically sound with great project management and excellent communication skills to create meaningful value through Quality and Regulatory requirements.
Job Requirements:
Bachelor of Science degree in Food Science or related field is required.

Five (5) years of technical writing/documentation experience is required.

Familiarity and experience with Hazard Analysis Critical Control Point (HACCP), Food Safety Modernization Act and Foreign Supplier Verification systems is required.

Experience with Safe Quality Food (SQF) system documentation requirements is required.

Knowledgeable regarding the use of the Company's computer system, and MS suite and other office computer software programs is required.

Excellent investigation/research skills are required.

Good communication skills and ability to work well with other departments and with vendors and customers is required.

Ability to handle several tasks and assignments simultaneously is required.

Ability to work independently and within a group environment is required.

Preventative Controls Qualified Individual (PCQI) certification is preferred.

Ability to prepare technical documents in English and Spanish preferred but not required.

Previous experience using Trace Gains Software is preferred.

Must be organized and able to manage time efficiently.

Must be detail oriented.

Ability to work at a computer workstation for extended periods of time is required.
Position Responsibilities
Responsible for writing raw material specifications using information provided by suppliers, procurement department, industry standards and company historical data.

Prepare internal finished product specifications for new products and review existing specifications to ensure information is accurate and consistent. Include processing parameters, label information, pallet configuration, chemical, analytical, and microbiological parameters.

Work with the technical team, Sales and Quality Control Manager to develop and document internal specifications.

Prepare customer specification documents as needed for specific products. Communicate customer expectations verbally and in documented formats to the Quality, Production and Warehouse departments.

Research data online to support criteria, specifications and claims on raw material and finished product specifications.

Update raw material and process hazard analyses as new materials and processing steps are introduced.

Support, implement, and make recommendations to improve Company policies and procedures.

Assist Innovation team members with updates to the Project Tracker.

Assist with reviewing documentation provided by suppliers in the Trace Gains.

Network for accuracy and completeness. Review documents and provide an analysis of supplier information against Food Safety Modernization Act (FSMA) and Foreign Supplier Verification Programs (FSVP) criteria,  and Customer requirements.

Collect signatures from pertinent managers and distribute new documents to appropriate departments as appropriate.

Interface with the East Coast technical team to update and establish appropriate specifications and documents.

Receive and review documents in the Trace Gains system. Notify the Technical Manager when suppliers do not provide the required documents or are out of compliance with Foreign Supplier Verification protocol.

Perform research on labelling regulations and prepare recommendations for the Technical Manager and Director of Commercialization.

Complete domestic and international regulatory registrations as needed.

Perform online research of regulatory requirements for international customers. • Provide supporting customer documents to team members with responsibility for managing customer portals.

Assist the Quality and Technical teams in managing customer complaint data. Provide monthly Key performance indicators (KPI) data for management review.

Collaborate with the food safety team and prepare updates to document within the food safety system as needed.

Participate on the Internal Audit team performing monthly self-inspections.

Perform other duties as assigned.
Work Location: 
Oxnard, CA (Fully on-site)
Shifts Available:
Job Type: 
Pay: 
Benefits: 
Medical, Dental, Vision, Life, 401k up to 6% match, Vacation/Sick time, educational reimbursement, employee assistance program
Apply now and one of our recruiters will reach out to you.
Balance Staffing is proud to be an equal opportunity workplace. We are committed to equal employment opportunity regardless of race, color, ancestry, religion, sex, national origin, sexual orientation, age, citizenship, marital status, disability, gender identity Veteran status, or any other characteristic protected by federal or state law.
 
Apply with Indeed