Precision Inspector II
Contract To Hire
Job ID: 158944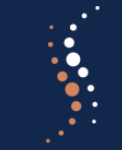 At Balance Staffing you are more than a resume. Let us help you achieve your career dreams.
We are currently seeking Quality Inspectors to work out of our client's facility in Phoenix, AZ!
Summary:
Verifies quality and approves the release of manufactured parts or assembly based on customer requirements and specifications.
Responsibilities:
• Utilizes precision measuring instruments and special inspection equipment to inspect first-piece, in-process and final manufactured parts according to drawing specifications
• Operates Coordinating Measuring Machine (CMM) to perform inspection procedures
• Determines acceptance or rejection of products based on requirements
• Notifies supervision of products failing to meet customer expectations
• Works with supervision on duties and tasks, selecting from written instructions and establish procedures
• Completes all required documents and maintain records that pertain to quality control
• Works at different work stations to meet production requirements
• Maintains adequate supplies and a neat and orderly work area
• Maintains tools and equipment in proper working order and perform preventative maintenance, as qualified
• Maintains the security and confidentiality of customers' products and documentation
• Participates in providing timely feedback to other operations, as appropriate
• All employees are responsible for the Quality of their work to ensure BEI meets, or exceeds Customer Satisfaction.
• Cross-trained in all inspection operations and/or is a specialist in one or more of the more involved processes
• Plan inspection procedures and set-ups for surface table and related dial indicators, gauges, measuring devices and special equipment such as toolmaker microscopes, comparator contour reader and analyzers involving determinations of true positions and geometric tolerances of dimensions
Other information:
• High School Diploma or GED; 3-1 years of working with all inspection processes or a specialized knowledge in one or more processes
• Ability to read, write and perform basic-intermediate math
• Ability to perform moderate-complex inspection
• Ability to use a wide variety of inspection equipment
• Capable of operating CMM on moderate-complex product builds
• Ability to handle multiple and changing priorities
• Multi-skilled and/or possess specialized knowledge
• Ability to read and understand blueprints
• Ability to identify assembly non-conformance and perform corrections
• Ability to handle changing priorities
• Effective communication, both verbal and written
• Ability to respond to written and verbal instructions
• Ability to work overtime as needed
• Obtain and renew certifications on assigned equipment and be willing to cross-train in other areas
M-F // 6AM – 2:30PM // $22 HRLY
Apply now and one of our recruiters will reach out to you.
Balance Staffing is proud to be an equal-opportunity workplace. We are committed to equal employment opportunity regardless of race, color, ancestry, religion, sex, national origin, sexual
orientation, age, citizenship, marital status, disability, gender identity Veteran status, or any other characteristic protected by federal or state law.
Apply with Indeed