Shipping & Receiving
Contract To Hire
Job ID: 159035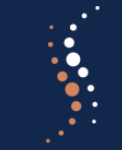 Job Duties and Responsibilities:
Manages the shipment and receipt of all products, materials, and supplies.
Collaborates and communicates with the logistics team, customer service
representatives, service providers, and others involved in the shipment and
receipt of products.
Package and process USPS, UPS, Fedex, and other carrier boxes for freight
shipments
Tracks, traces and updates the status of incoming and outgoing shipments.
Maintains a clean, neat, and member-ready area.
Promptly unloads trucks and deliveries and sorts and stocks receivables.
Maintains an accurate log sheet of daily moves, scanning inventory, and counting accurately.
Engages with vendors and drivers with a positive attitude.
Provides additional backup support for shipping and receiving departments.
Shipping and Receiving Qualifications/Skills:
Scanning and sorting incoming and outgoing stock
Forklift experience, 2+ years of warehouse work, use of pallet jack
Receiving, stocking, and stacking
Pulling, packing, and loading
Good written and verbal communication skills
Good computer skills: Microsoft Word & Excel
Strong sense of time organization and urgency
Able to work independently and within a team
Use of all hand and power tools to build pallets from scratch.
Ability to lift up to 50 pounds.
Apply with Indeed