Controls Maintenance Technician
Controls Maintenance Technician
Contract To Hire
Job ID: 159043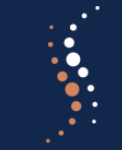 At Balance Staffing, you are more than a resume. Let us help you achieve your career dreams. 
We are seeking to hire a Controls Maintenance Technician to support our client in Oxnard, CA.
 Our client is a global leader in food & beverage ingredients.  
We are looking for motivated, energetic, and detail-oriented individuals to join our growing team.
Do you thrive in a fast-paced environment? Do you enjoy working in a team environment?
This is the opportunity for you!
Job Purpose:
Reporting to the Maintenance Manager, the Controls Maintenance Technician will provide support to Maintenance and Operations by troubleshooting and diagnosing day-to-day issues with production equipment controls, such as PLCs, VFDs, and other drives, as well as other electrical and mechanical components. This position is for the first shift.
The ideal candidate will have knowledge of PLC controls, troubleshooting, diagnostic and basic programming. Allen Bradley and Automation Direct PLCs are highly desired.
Knowledge of Allen Bradley VFDs programming/setting, troubleshooting, and diagnostic.
Be able to read/interpret ladder diagrams and drawings. Be skillful in accessing PLC programs through a laptop and determine failures, diagnostic program issues, etc. Knowledge of AB Studio, PanelView, ControlLogix, MicroLogix, PowerFlex, etc.
Job Description:
Create and complete Work Orders into Computer Maintenance Monitoring System (CMMS).

Performs all work in a safe manner to include following specific procedures for Lock out Tag out (LOTO) before making repairs.

Understands and follows good manufacturing practice (GMPs).

Observe functionality of equipment to determine the need for adjustments, relocation, or replacement

Completes preventative maintenance (PM) work as assigned and according to schedule

Follows and enforces standards for food safety and food quality production reflected in SQF and in accordance with customers specifications and Governmental agencies including but not limited to OSHA, FDA, and EPA

Uses schematics, blueprints and diagrams to troubleshoot and diagnose equipment or process-related issues and problems

Makes recommendations regarding working conditions and use of equipment to increase efficiency of equipment.  Responsible for timely reporting and taking any necessary action to prevent food safety and food quality problems from occurring.

Maintain satisfactory attendance to include timeliness

Maintain the company's commitment to providing quality products and services with an emphasis on integrity, accuracy and inventory controls

 

Responsible for understanding and complying with applicable safety, quality, regulatory and environmental regulations

Perform other duties as assigned
Job Requirements:
High school diploma or state-issued equivalency certificate plus five (5) years of controls maintenance experience

Maintenance in a food manufacturing environment is preferred

Experience reading technical drawings and schematics.

Knowledge and practical applications experience in electrical/electronics, PLCs, A/C and D/C motors, drives and controls.

Ability to safely use power tools

Proficiency in all phases of machine work

Working understanding of CMMS system

Highly knowledgeable and skilled in preventative maintenance, repair and troubleshooting of packaging equipment

Skilled in developing productive, collaborative working relationships across departments and with customers

Strong interpersonal skills.

Skilled in reading, comprehending, interpreting, and executing simple instructions, short correspondence, and memos.

Skilled in adding, subtracting, multiplying, and dividing in all units of measure, using whole numbers, common fractions, and decimals.

Skilled in the use of MS Word, Excel, and PowerPoint at an intermediate level; MS Outlook at an intermediate level

Skilled in identifying, analyzing, and resolving problems in a timely manner.

Knowledge of safety regulations and guidelines

Ability to work independently and manage multiple priorities.

Ability to quickly resolve issues and communicate to team members effectively

Ability to work in a fast-paced environment with strict deadlines

Ability to frequently lift up to fifty (50) pounds

Stand, walk, push, pull, squat, bend, and reach during shifts
Ability to work flexible schedules, overtime and weekends as required
Additional Information:
Must successfully complete all applicable pre-employment screenings. I.e. background check, drug screening, physical and/or employment verification as required, etc.
Job Location:
Shifts Available:
1st Shift – Monday – Friday – 8:00am Start time, Overtime, and some Saturday's
Job Types: 
Full-Time, Contract to Hire
Pay: 
Benefits:
Dental insurance

Health insurance

Vision insurance
Work Location: 
Apply now and one of our recruiters will reach out to you!
Balance Staffing is proud to be an equal-opportunity workplace. We are committed to equal employment opportunity regardless of race, color, ancestry, religion, sex, national origin, sexual orientation, age, citizenship, marital status, disability, gender identity Veteran status, or any other characteristic protected by federal or state law.
Apply with Indeed