Electronics Test Technician
Electronics Test Technician
Contract To Hire
Job ID: 159058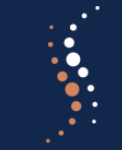 At Balance Staffing you are more than a resume. Let us help you achieve your career dreams. 
We are seeking to hire a Material Handler to support our client in Salt Lake City, UT. Our client is a leading integrated manufacturing solutions provider serving the fastest-growing segments of the global Electronics Manufacturing Services (EMS) market. 
We are looking for motivated, energetic, and detail-oriented individuals to join our growing team.
Do you thrive in a fast-paced environment? Do you enjoy working in a team environment?
This is the opportunity for you!
Job Purpose:
Performs testing and troubleshooting of circuits, components, instruments, and mechanical assemblies. Determines and may develop test specifications, methods, and procedures from blueprints, drawings, and schematic diagrams. Performs subassembly and system level functional testing and debugging to component level. Prepares reports summarizing findings and recommends solutions to failures and technical problems. 
Job Description:
Works on assignments that are semi routine and/or repetitive in nature but recognizes the need for occasional deviation.

Works closely with process, mechanical and electrical engineers in providing feedback and recommending changes to improve operation or quality of test, assembly fixtures, tooling, and processes.

Responsible for performing production and field service returns testing and troubleshooting.

Normally follows established procedures on routine work; requires instructions only on new assignments.

Troubleshoot electronic and mechanical failures to the component level and recommend repair actions required to resolve failures

Must display the ability to read, understand schematic diagrams and follow test process instructions (TPIs)

May assist in the selection and set-up of specialized test equipment. May assist in the maintenance and repair of complex test systems.
Job Requirements:
4+ years manufacturing electronic test technician experience.

Associate Degree in electronics or equivalent experience preferred.

Experienced in troubleshooting techniques for analog and digital circuit boards and assemblies.

Demonstrated detailed root cause analysis troubleshooting skills.

Ability to evaluate and troubleshoot complex electro-mechanical instruments.

Requires skills for general assembly and disassembly of electronic equipment using basic hand tools.

Ability to interpret schematics and drawings, perform modifications and accomplish rework to new and used sub-assemblies and systems.

Requires previous experience using oscilloscopes, function generators, variable power supplies, and digital multi-meters.

Must be available for OT and weekend work as required in addition to a minimum 40 hr. week
Additional Information:
This is an ITAR facility and applicant must be a US Citizen or a lawful permanent resident. 

Must successfully complete all applicable pre-employment screenings. I.e. background check, drug screening, physical and/or employment verification as required, etc.
Job Location:
Shifts Available:
1st Shift – 1st-Day – Monday – Friday 6:00am, 7:00am, or 8:00am

Overtime and some Saturday's (4hrs)
Job Types: 
Full-Time, Contract to Hire
Pay: 
$20.00 – $24.00/hr. (DOE)
Benefits:
Dental insurance

Health insurance

Vision insurance
Work Location: 
Apply now and one of our recruiters will reach out to you!
Balance Staffing is proud to be an equal opportunity workplace. We are committed to equal employment opportunity regardless of race, color, ancestry, religion, sex, national origin, sexual orientation, age, citizenship, marital status, disability, gender identity Veteran status, or any other characteristic protected by federal or state law.
Apply with Indeed