Maintenance Management System Administrator
Maintenance Management System Administrator
Direct Hire
Job ID: 159118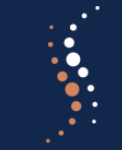 Position Summary Maintenance Systems Admin 
Coordinate and distribute maintenance and work. 
Review outgoing work orders to insure they are ready to schedule requiring material, task list, equipment downtime, etc. 
Create and update maintenance procedures based on feedback. 
Schedule periodic contractor calibrations and Preventive Maintenance (PM). 
Collaborate with production on when to execute maintenance work. 
Assist Manager in logging/track temporary repairs.  Generate follow-up work orders in SAP. 
Assist, when necessary, in creating purchase requisitions for parts and services in SAP. 
Assist, when necessary, in creating blanket purchase orders annually or as needed. 
Assist the leads in planning and scheduling PM and work order assignments. 
Assist supply chain with onboarding new vendors. 
Work cross functionally with accounting to reflect proper cost allocations.  
Maintain accurate records via the maintenance management systems and copy other departments as required. 
Schedule calibrations plants record in SAP.  Notify internal customers of scheduled calibrations. 
Assist verifying repair parts quantities/locations as needed. 
Create and maintain Bills of Material (BOMs) for plant equipment based on feedback. 
Assist Inventory Coordinators in conducting cycle counts, inventories and obsolete parts surveys as directed. 
 Employee Safety, Food Safety, and Integrity. 
Track and file environmental audit requirements. 
Assist during BRCGS/Food Safety Audits. 
Ensure compliance with regulatory agencies. 
Maintain complete and organized files. Including proper maintenance document control.  
Submit required reports accurately and on time. 
Manage departmental assignments ensuring all items are completed on time. 
Maintain a safe, clean, and professional work area. 
Perform other duties as assigned. 
Position Requirements  
High School Diploma or equivalent required. 
Two years in a manufacturing facility required. Food manufacturing experience preferred. 
One year experience using a Computerized Maintenance Management Systems (CMMS)/SAP PM module software preferred. 
Train Maintenance/Operations personnel on use of Computerized Maintenance Management Systems (CMMS). 
Excellent communication skills, both verbal and written in English, are required. Bilingual, English and Spanish, is strongly preferred. Ability to communicate with personnel in an assertive and effective manner is required.  
Proficient in all Microsoft 365 software required (Word, Excel, PowerPoint, and Outlook). 
Valid driver's license with a clean driving record is required. 
Available to work flexible hours, shifts, and overtime when required. 
Available to work in (Hughson & Livingston sites) required. 
Ability to work in industrial conditions; hot, cold, wet…etc.  
Excellent customer service and interpersonal skills. 
Excellent organization skills. 
Candidate must be motivated and able to work independently. 
Ability to effectively work in a team environment and interact with all levels of internal and external personnel, including the ability to network with senior internal and external administrative personnel.  
Demonstrated ability to organize, prioritize, and follow through to completion on multiple tasks, often under strict deadlines, frequent interruptions, and competing priorities. 
Balance Staffing is proud to be an equal-opportunity workplace. We are committed to equal employment opportunity regardless of race, color, ancestry, religion, sex, national origin, sexual orientation, age, citizenship, marital status, disability, gender identity Veteran status, or any other characteristic protected by federal or state law.
Apply with Indeed