Purchasing Expeditor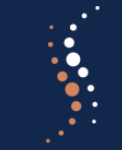 About the Job:
The Purchasing Expeditor works with vendors to ensure prompt and accurate delivery of goods. Expedites vendor-related production delays by resolving issues with late deliveries, discrepancies in quality or quantity, or failure to meet established specifications.
Scope of Duties:
Assist with Purchasing and Production to status material deliveries

Monitor shipments to ensure on-time delivery

Follow-up with undelivered goods and communicate changes to users

Assist in order confirmations and run purchasing reports

Review requisitions, solicit bid proposals, and prepare purchase orders for goods, services and technical support

Research and evaluate new and current suppliers based on key performance criteria and history

Follow up with vendors on delivery status and pricing

Enter purchase order data into the computer

Supply engineer schematics to vendors as required

Confirm orders in the database

Update prices, dates, and quantities on purchase orders

Research prices for multiple commodities

Directly report to Purchasing Manager and assist in other areas of purchasing as needed

Demonstrate a high level of professionalism and courtesy with all management and team members in order to create a more cohesive environment
Minimum Requirements / Qualifications:
Very strong verbal and written communication skills

Warehouse experience preferred but not required

Possess sound analytical skills and the ability to take responsibility for multiple projects to achieve goals and meet deadlines

Ability to work well in a fast paced, often changing environment

Good computer skills particularly knowledge of MS Office

Odoo experience or similar MRP system preferred but not required.
Education/Experience:
High School diploma

1-2 years planning/purchasing or inventory experience
Apply with Indeed