Social Work Coordinator-Fairfield
Social Work Coordinator-Fairfield
Direct Hire
Job ID: 159174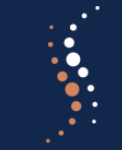 Social Work – Coordinator
Description
The Social Worker (Coordinator Emphasis) oversees the services provided to Individuals by developing & implementing the individual service plan, setting up services & supports, monitoring the family home environment & overall quality of care, supporting Providers, and ensuring all internal & external policies and regulations are met.
 
Essential Job Functions
 
Individuals must be able to meet all essential functions, core competencies, and requirements of the position. Reasonable accommodations may be made for individuals with disabilities to meet/perform these functions.
 
Upholds the mission and vision of and works with Individuals to assist them in achieving a well-rounded life that they deem satisfying.

Coordinates the development & implementation of the Individual Service Plan with the Planning Team based on the Quality-of-Life Outcomes (Choice, Relationships, Lifestyle, Health & Well Being, Rights, and Satisfaction) and in accordance with internal & external regulations and policies. 

Ensures provision of all medical, health, and ancillary services to Individuals in accordance with the Individual Service Plan and additional needs that arise. 

Arranges and/or ensures opportunities for relationship development and community activities based on Individual preference. 

C

reates and maintains relevant documentation including the Individual Service Plan, Quarterly Reports, Progress Notes, Medical/Health Records, Incident Reporting, Provider

 

Contracts/Documentation, and additional relevant documentation in accordance with all internal and external policies and regulations.

Monitors and supports the Family Home Providers during home visits, meetings, and as needed in regards to provision of services to Individuals and the implementation of Individual Service Plans. Notifies management immediately of any material changes affecting the status of Individuals or Family Homes.

Provides crisis management support and rotating on call coverage to Individuals& Providers.

Provides excellent customer service and response timeliness to stakeholders such as Individuals, families, Regional Center, and Family Home Providers.

Develops and maintains working relationships with all Individuals, families, funding sources and regulatory agencies, as appropriate, and monitors their satisfaction with services.

Liaises with consultants such as behaviorists, nurses, therapists, psychologists, and other specialists to ensure service needs of Individuals are met.

Participates in or conducts training as required.

Assist Individuals with transportation and moving as needed.

Functions as a Social Worker (Certification Specialist Emphasis) as required during development and transition stages.

Performs other duties as assigned. May work on special assignments in addition to normal job functions.
Qualifications Required:
First Aid and CPR certification, Valid driver's license and insurance, driving record must meet state regulations and company policy.
Education and/or Experience preferred:
Related bachelor's Degree (B.A.) from four-year college or University plus one to two years related experience preferred; and/or equivalent combination of education and experience. Experience working with individuals with developmental disabilities. Excellent computer skills and familiarity with Microsoft Office programs.
Social Work Coordinator- $41,600.00 – $44,020.00
 
Apply with Indeed