Forklift Operator/Bander
Contract To Hire
Job ID: 159276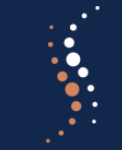 Description
Our Client knows that a building is only as strong as the materials it's made of. And we also know that a company is only as strong as the employees who keep it running. Because of this, they value more than just delivering the best products. They value investing in the best people.
Our Client has 65 years of success behind them, but they need innovative and dedicated employees to take us into the future. When you join their team, you're empowered to succeed, encouraged to grow, and rewarded for your hard work.
Position Summary: Operates a forklift to lift, load, or move material. Inspects, maintains, and repairs forklift equipment as needed.
Key Competencies
Building Collaborative Relationships
Innovation / Creativity
Adaptability
Developing Self & Others
Principal Accountabilities & Deliverables
Reads hand written or system generated sales order to determine product
Notes all special instructions for filling an order
Accurately pulls delivery orders and stages for loading as directed
Accurately pulls delivery orders and packages as directed
Loads product on trailers for delivery
Unloads product from incoming rail cars or trailers checking manifest
Notes all discrepancies and reviews these with Supervisor
Safely, accurately, courteously loads product on customer's truck/trailer
Notifies Supervisor of any request to load a potential unsafe vehicle
Notifies Supervisor of any request to overload a vehicle
Operates forklift safely at all times following all safety rules and regulations
Performs daily inspections of forklift(s) as required by OSHA and Client Company standards
Notifies Supervisory of any necessary equipment maintenance/repair or safety concerns
Bands lumber product for storage or shipping
Assists in moving of inventory for storage within the yard area as directed
Properly stores inventory – level and covered as necessary
Assists in inventory and/or cycle counts as directed
May operate saw equipment intermittently
Assist in keeping all lanes and areas clean and clear for traffic
Perform other work related duties as assigned by your supervisor and be flexible and adaptable to changes that will occur during the course of employment
Qualifications
* 1 to 4 years previous experience with 8000lb forklifts
* Good knowledge of lumber products or truck loading experience
* Ability to model the Client values and to provide innovative solutions
* Ability to deliver high quality, detailed error free work on a consistent basis
* Ability to read, write, speak and understand English to the extent required to receive and
communicate information as necessary to the position.
Apply with Indeed