Quality Assurance Inspector
Quality Assurance Inspector
Contract To Hire
Job ID: 159284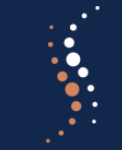 Job description
Position Overview:
As a Vehicle Quality Inspector, you will ensure all vehicles leaving for evaluation are in the precise condition expected by our client. The Vehicle Quality Inspector position is frequently acknowledged as the final step in the fundamental service operations process.
Vehicle Quality Inspector Responsibilities:
Work to ensure Client Customer Satisfaction in all facets of client interface.
Thoroughly inspect ALL outgoing units prior to shipping out to events/displays or evaluations and confirms vehicles ready for service.
Carefully inspect units and approve any added safety repairs or back-to-spec modifications needed.
Complete Vehicle Inspection Check Sheet.
Perform special tasks or be involved in special projects as required.
Prepare and submit reports to the quality manager
Reading blueprints and instructions to comprehend the quality expectations for the product and supplies
Approving or rejecting raw materials with respect to quality standards and record supplier performance
A keen eye for detail and a results-driven approach
Tests vehicle components for wear, damage, or improper adjustment, using mechanical or electrical devices.
Vehicle Quality Inspector Qualifications:
Attention to detail is a MUST.
Proven consistent work history.
Possess a fundamental comprehension of vehicle service operation.
Possess a highly developed "discerning eye" for quickly spotting flaws in vehicle condition.
Ability to pass a drug screen and criminal background check are a condition of employment.
Must Have High School Diploma or Equivalent (GED).
Basic Computer skills
Mechanical Aptitude
Balance Staffing is proud to be an equal opportunity employer. We are committed to equal employment opportunity regardless of race, ethnicity, ancestry, religion, national origin, sexual orientation, age, citizenship, marital status, disability, gender identity, veteran status, or any other characteristic protected by federal and/or state law.
Apply with Indeed