MFG Equipment Maintenance Technician
MFG Equipment Maintenance Technician
Direct Hire
Job ID: 159777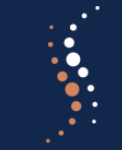 At Balance Staffing you are more than a resume. Let us help you achieve your career dreams.  
We are seeking to hire a Equipment Maintenance Technician to support our client in San Jose, CA. Our client is a leading integrated manufacturing solutions provider serving the fastest-growing segments of the global Electronics Manufacturing Services (EMS) market.   
We are looking for motivated, energetic, and detail-oriented individuals to join our growing team. We encourage candidates with various years of experience to apply.  Positions are currently available at all levels and on all shifts. 
Job Description: 
Looking for a detail-oriented and dedicated Equipment Maintenance Technician for our San Jose, CA location.  This candidate performs electrical or mechanical troubleshooting to determine problems in non-functioning electro-mechanical equipment used in the manufacturing process. Dismantles, adjusts, repairs and assembles equipment according to layout plans, blueprints, operating or repair manuals, rough sketches or drawings. Uses test and diagnostic equipment to perform checkouts. Rebuilds manufacturing equipment as required. May perform equipment modifications as directed by manufacturing engineers. 
Nature of Duties/Responsibilities: 
Maintain production equipment in a manner that meets company standards and ensures minimum equipment downtime 

Familiar with PCBA manufacturing equipment, being able to understand and utilize manufacturer user manuals for troubleshooting and preventive maintenance work 

Hands on knowledge of the SMT equipment, paste printing, pick-n-place (Fuji preferred), feeders, re-flow ovens, wave soldering machines and other machines used for PCBA processing 

Maintain preventive maintenance records for equipment 

Support production with set up of some of the machines 
Job Requirements: 
Perform preventative maintenance on various types of SMT, 2nd opt and 3rd opt equipment.  

SMT machines and mechanical equipment debug experience a must.  

Strong math skills, including metric and standard measuring systems.  

Knowledge of Fuji equipment.   

Troubleshooting, repairs of equipment using schematics or drawing required.  

Able to perform electrical and mechanical troubleshooting to determine problems. 

Associate-degree in a related field Preferred.  
Additional Information: 
This is an ITAR facility, and the applicant must be a US Citizen or a lawful permanent resident.   

Must successfully complete all applicable pre-employment screenings. I.e., background check, drug screening, physical and/or employment verification as required, etc. 
Job Location: 
Shifts Available: 
1st – Day: Monday – Friday 7:00 AM-3:30 PM AND Swing 2:30pm – 11:00pm Plus OT weekdays & weekends as needed  
Job Types:  
Full-time  
Pay:  
$30.00-$32.00 
Benefits: 
Dental insurance 

Health insurance 

Vision insurance) 
Work Location:  
Apply now and one of our recruiters will reach out to you 
Balance Staffing is proud to be an equal opportunity workplace. We are committed to equal employment opportunity regardless of race, color, ancestry, religion, sex, national origin, sexual orientation, age, citizenship, marital status, disability, gender identity Veteran status, or any other characteristic protected by federal or state law. 
Apply with Indeed