Senior Winemaker
Direct Hire
Job ID: 160127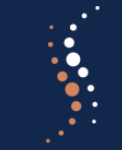 At Balance Staffing you are more than a resume. Let us help you achieve your career dreams. 
Job Description:
This position is responsible for preparing wines for final blends for bottling, working with the Analytical Laboratory to coordinate analyses and Cellar to coordinate process orders. When assigned, the senior winemaker leads product development to include focus on
product quality, stability, and compliance. The senior winemaker will also mentor assistant winemakers and winemakers.
Job Requirements:
 
Understand and comply with all ISO9001, HACCP and GMP requirements and processes

Dedicated to crafting quality wines, providing value to our customers, and continuing to
improve

Counsel all department managers where wine is processed to preserve wine quality

Oversight of all wine operations at designated location.

Direct all aspects of wine production including but not limited to sparkling, blush, red, and white wine.

Supervise in grape receiving, crushing, and pressing and wine production operations during harvest on days, swing shift, or graveyard

Supervise Assistant Winemakers and / or Barrel Room Personal (if assigned)

Participate in wine tasting at all stages throughout the winemaking process and responsible for conducting evaluation and recommendation of treatments

Competent in all aspects of barrel aging of wine and maintenance of barrels.

Conduct and manage experiments, including reporting the results, in relation to wine
quality
Work as a team with all winemakers on all blends to ensure wine profiles are being
adequately filled and bottling requirements are met on time

Responsible for adhering to state and federal regulations

Will conduct educational tastings and tours of the facility, when needed

Contribute to the continuous improvement of the winemaking process and procedures

Brand ambassador/spokesperson.

Evaluate and approve bottling labels.

Maintain background information in winemaking database so that Director of Winemaking has current, accurate information for planning the disposition of the bulk wine inventory.
Additional Information:
Education/Experience:
Degree in Enology, Chemistry or related field

Minimum ten years of experience as a Winemaker to include 5 years of experience as a
sparkling wine winemaker.

Experience with both the practical and technical aspects of the winemaking process


 
Knowledge of:
Winemaking regulatory requirements

Harvest, fermentation, cellar work, and winemaking analysis


 
Ability to:
Must possess excellent written, oral communication and presentation skills

Conduct and manage experiments, including reporting the results, in relation to wine
quality
Job Location:
Ceres, CA
Job Type: 
Full-time
Pay: 
$97K – $126K
Apply now and one of our recruiters will reach out to you
Balance Staffing is proud to be an equal opportunity workplace. We are committed to equal employment opportunity regardless of race, color, ancestry, religion, sex, national origin, sexual orientation, age, citizenship, marital status, disability, gender identity Veteran status, or any other characteristic protected by federal or state law.
Apply with Indeed