Controller
Direct Hire
Job ID: 160191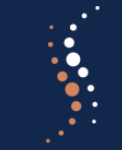 At Balance Staffing you are more than a resume. Let us help you achieve your career dreams.
All our jobs pay weekly!
Job Description:
Without the strength of the accounting team here, we wouldn't be able to offer the industry-leading service we're known for. We're seeking an experienced controller to oversee this high-performing team. The ideal candidate will have experience as an accountant in our industry, preferably in a senior role. As a strong communicator and skilled financial analyst, this person will streamline our budgeting, payroll, and financial reporting processes. The controller will also produce thorough financial-status reports for senior managers to help improve our operational efficiency and aid in our continued growth.
Objectives of this role
Provide comprehensive financial updates to senior managers by evaluating, analyzing, and reporting appropriate data points

Guide financial decisions by applying company policies and procedures to current economic landscape

Develop, implement, and maintain financial controls and guidelines

Achieve budgeting goals with proper scheduling, analysis, and corrective actions

Maximize payroll efficiency through innovative process development

Help develop and support short- and long-term operational strategies
Responsibilities
Maintain internal safeguards for revenue receipts, costs, and team and organizational budgets and actual expenditures

Establish (in coordination with CFO) financial and operating benchmarks, budgets, program monitoring, and reporting standards on biweekly, monthly, and annual basis

Implement consistent accounting policies, practices, and procedures across all programs, adhering to national and local legal standards while remaining knowledgeable of proposed legislation

Develop and enforce internal controls to maximize protection of company assets, policies, procedures, and workflows

Oversee and support accounting team with dynamic leadership that creates an environment of trust and productivity
Required skills and qualifications
Ten or more years of professional accounting experience

Strong understanding of banking processes and financial data analysis

Working knowledge of national and local tax regulations and compliance reporting

Experience in managing payroll, with focus on streamlining accounting processes

Exemplary history of financial project management
Preferred skills and qualifications
Bachelor's degree (or equivalent) in business, accounting, or related field

Five or more years of experience as a senior-level accounting or finance manager
Job Location:
Salinas, CA 
Schedule Available:
Monday – Friday 8am-5pm
Job Types:
Full Time
Pay:
$100,000-$120,000/Year 
Benefits:
• Dental Insurance
• Health insurance
• Vision insurance
Work Location:
In-Person
Apply now and one of our recruiters will reach out to you. 
Balance Staffing is proud to be an equal-opportunity workplace. We are committed to equal  employment opportunity regardless of race, color, ancestry, religion, sex, national origin, sexual orientation, age, citizenship, marital status, disability, gender identity Veteran status, or any other characteristic protected by federal or state law.
Apply with Indeed