MFG Equipment Maintenance Technician
MFG Equipment Maintenance Technician
Direct Hire
Job ID: 160274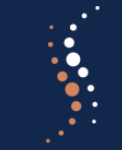 At Balance Staffing you are more than a resume. Let us help you achieve your career dreams. 
We are seeking to hire several MFG Equipment Maintenance Tech to support our client in San Jose, CA. Our client is a leading integrated manufacturing solutions provider serving the fastest-growing segments of the global Electronics Manufacturing Services (EMS) market. 
If you are looking for an opportunity to join a growing team supporting mission critical requirements and have experience properly maintaining conveyor equipment, CNC machines, lamination presses, plating equipment or similar equipment sets, this may be the perfect fit!
We are looking for motivated, energetic, and detail-oriented individuals to join our growing team. We encourage candidates with various years of experience to apply.  Positions are currently available at all levels and on all shifts.
This is the opportunity for you!
Job Description:
Performs preventative maintenance according to assigned equipment responsibilities. Effectively coordinates activity and partners with area manufacturing and engineering teams.

Performs electrical or mechanical troubleshooting of electro-mechanical equipment used in the manufacturing process

Knows how to work safely on control cabinets and electrical panels

Dismantles, adjusts, repairs and assembles equipment according to layout plans, blueprints, operating or repair manuals, rough sketches or drawings

Uses test and diagnostic equipment to perform equipment evaluations

Rebuild & repair manufacturing equipment as required

May perform equipment modifications as directed by Manager

Removal and installation of old & new equipment, fabrication, Plumbing, Welding, Electrical trouble shooting, roof repairs, ability to follow established safety guidelines while working close to or with chemicals

Other related tasks as assigned
Job Requirements:
Minimum 4 years of maintenance experience preferably in manufacturing environment

Associates / Two year technical Degree is preferred

Experience in a printed circuit board, electroplating, semiconductor or other process related industry is a plus

Mechanically inclined, able to work with a large variety of hand tools and power tools, operate a Forklift, Electric High & Low Voltage

Some heavy lifting

Overtime, emergency calls and some weekends, as needed

Plumbing (sweat copper) tread pipe, work with PVC & Poly Pro
Additional Information:
This is an ITAR facility and applicant must be a US Citizen or a lawful permanent resident.

Must successfully complete all applicable pre-employment screenings. I.e. background check, drug screening, physical and/or employment verification as required, etc.
Job Location:
Shifts Available:
1st-Day – Tuesday-Saturday – 7:00am – 3:30pm
1st-Day – Monday-Friday – 7:00am – 3:30pm
2nd-Swing – Monday-Friday – 2:30pm – 11:00pm

Overtime: Saturdays, if needed
Job Types: 
Pay: 
$33.00 – $45.00/hr. (DOE)
Benefits:
Health, Life and Disability Insurance

Savings Plan

Company Paid Holiday, Paid Time Off, Vacation
Work Location: 
Apply now and one of our recruiters will reach out to you!
Balance Staffing is proud to be an equal opportunity workplace. We are committed to equal employment opportunity regardless of race, color, ancestry, religion, sex, national origin, sexual orientation, age, citizenship, marital status, disability, gender identity Veteran status, or any other characteristic protected by federal or state law.
Apply with Indeed