Senior Account Manager
Direct Hire
Job ID: 160305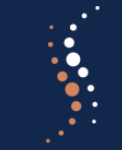 BALANCE STAFFING IS HIRING INTERNALLY
Now hiring a Senior Account Manager in Tempe, AZ.
Proud to be nominated for:
2023 – Clearly Rated Best of Staffing for Client Satisfaction
2022 – Largest Staffing Firms in the US (by revenue) – Staffing Industry Analysts
2021 – Clearly Rated Best of Staffing for Client Satisfaction
2021 – Largest Staffing Firms in the US (by revenue) – Staffing Industry Analysts
2020 – Largest Staffing Firms in the US (by revenue) – Staffing Industry Analysts
Check us out on Glassdoor. We maintain a rating of 4.0 there.
 
If you enjoy the building of startup culture, read on. 
Join the ranks as one of our leading Senior Account Managers in Tempe, AZ. You will help strengthen the relationships within advanced manufacturing while shaping the culture and inner workings of our small yet mighty branch.
You will work closely with our Division Director, Tamika. She is passionate about what she does and will help ensure your career's trajectory and momentum are strong during your time here. 
Our Specialties
We specialize in Skilled & Advanced Manufacturing, Light Industrial, Call Center, Administrative, Human Resources, IT/Engineering, and General Labor positions. 
Your Benefits
As a Senior Account Manager, you will have:
Unlimited PTO plan
Extra annual holidays (want to celebrate Diwali? PRIDE?)
401k planning, 401k company match, medical, vision, dental coverage
Life and accident insurance
Cell phone reimbursement
Additional computer/work equipment
Base + commission pay with an average monthly bonus of $300-$2,000 a month, depending on your results
Tangible growth plan 
Gym/wellness reimbursement paid out every month
Opportunity to win President's trip
Supportive, transparent, and collaborative leadership
Your Role
As a Senior Account Manager you will:
Progressively increase gross profit year over year within established accounts

Negotiate contract terms with tenured clients as required by the business

Problem solve escalated issues with Recruiters, Candidates, and team members

Secure new business opportunities within existing accounts across multiple verticals

Demonstrate staffing knowledge by providing insight, data, and related information in an easy to understand manner for clients across multiple industries

Proactively anticipate potential staffing challenges for clients and provide solutions through Balance Staffing

Build professional relationship with clients and candidates and work effectively with all levels of business and management

Develop new relationships with clients to increase sales and services by expanding and exploring new lines of business within existing accounts

Manage contract employees while on assignment, which includes, but is not limited to: assess and investigate contractor related problems, administer performance counseling, coaching, and disciplinary measures when necessary

Act as a point of contact for clients as a Balance Staffing representative about any questions, concerns or support they have relating to their service from Balance Staffing

Initiate new, more effective payroll initiatives with client base

Generate new sales opportunities from dormant accounts

Provide excellent customer service through responsiveness, availability, tact, problem solving ability and a commitment to service to both client locations and the Balance Staffing recruiting professionals
Your Pay
Base: $65,000 – $70,000 DOE
OTE: $80,000k – $140,000+
Your Experience
Lastly, a Senior Account Manager, your experience and skills will include:
4+ years' experience as a successful Account Manager; specifically, in advanced manufacturing or light industrial staffing (agency experience strongly preferred)
Strong business acumen and the ability to strategize based on experience, market conditions, and resources
Strong values of agility, tenacity, passion, and authenticity
Computer skills — ideally Microsoft Office suite, Google suite
Experience with an ATS
Growth mindset
Strong relationship building skills
Apply now!
Balance Staffing is proud to be an equal opportunity workplace. We are committed to equal employment opportunities regardless of race, color, ancestry, religion, sex, national origin, sexual orientation, age, citizenship, marital status, disability, gender identity Veteran status, or any other characteristic protected by federal or state law.
Apply with Indeed