Lead Recruiter
Direct Hire
Job ID: 160414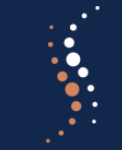 BALANCE STAFFING IS HIRING INTERNALLY
Now hiring a Lead Recruiter in Austin, TX!
Proud to be nominated for:
2023 – Clearly Rated Best of Staffing for Client Satisfaction
2022 – Largest Staffing Firms in the US (by revenue) – Staffing Industry Analysts
2021 – Clearly Rated Best of Staffing for Client Satisfaction
2021 – Largest Staffing Firms in the US (by revenue) – Staffing Industry Analysts
2020 – Largest Staffing Firms in the US (by revenue) – Staffing Industry Analysts
Check us out on Glassdoor. We maintain a rating of 4.0 there.
 
Join the ranks as a Lead Recruiter for our team in Austin, TX. Our branch in Pflugerville is small, but mighty. Passionate, fun, and incredibly tenacious, this team is eager to learn and expand their recruitment strategies and efforts. We are looking for a Lead Recruiter to upskill and train our passionate Recruiters toward more skilled requisitions. 
If you are a teacher at heart and want to work with a close-knit and fun team, this one's for you!
Our Specialties
We specialize in Skilled Manufacturing, Light Industrial, Call Center, Administrative, Human Resources, and Finance/Accounting positions. 
Your Benefits
As a Lead Recruiter, you will have:
Unlimited PTO plan
Extra annual holidays (want to celebrate Diwali? PRIDE?)
401k planning, 401k company match, medical, vision, dental coverage
Life and accident insurance
Cell phone reimbursement
Additional computer/work equipment
Bonus pay in addition to your base pay
Tangible growth plan – the ideal candidate will want to grow by means of leadership
Gym/wellness reimbursement paid out every month
Supportive, transparent, and collaborative leadership
Your Role
As a Lead Recruiter, you will:
Encourage growth and assist with promotional opportunities within the team as milestones are achieved 
Manage the day-to-day operations of up to (5) Recruiters in team

Ensure best practices are met related to daily activities

Monitor team KPIs and metrics (daily, weekly and monthly)

Train internal team members on recruiting calls, job postings, submittal format, Boolean search strings

Maintain and allocate appropriate resources during requisition board meetings daily, making changes and adjustments as needed

Motivate, coach, and supervise recruiting team to meet organizational goals

Performance management of recruiting team included, but not limited to coaching, corrective actions and performance improvement plans

Conduct one-on-ones, 90 day reviews, quarterly or bi-annual reviews, and annual reviews as needed

Participate in client intake meetings, with account managers and branch managers as needed

Responsible for requisition qualification 

Responsible for building and maintaining relationships across the organization 

Assist with the development of client job descriptions as needed  

Facilitate and foster a positive work environment to inspire success

Manage escalations and resolve issues or conflict when necessary

Attend hiring and networking events as needed, including over weekends if necessary

Interact with local clients onsite at least once a quarter 

Partner with Safety on modified duty employees and oversee success of program 

Collect and analyze weekly, monthly, quarterly, yearly recruiting activity, trends and reports

Have fun!
Your Pay
Base: $70,000 – $77,000
 
Your Experience
Lastly, a Lead Recruiter, your experience and skills will include:
3+ years' experience in recruitment; specifically, in skilled manufacturing, and light industrial staffing (agency experience strongly preferred)
Passion for recruitment and developing others into well-rounded contributors 
Strong teaching and upskilling abilities — you will be motivated by seeing your team succeed above all else
Teacher at heart
Strong values of agility, tenacity, passion, and authenticity
Computer skills — ideally Microsoft Office suite, Google suite
Experience with an ATS
Growth mindset
Strong relationship building skills
Apply now!
Balance Staffing is proud to be an equal opportunity workplace. We are committed to equal employment opportunities regardless of race, color, ancestry, religion, sex, national origin, sexual orientation, age, citizenship, marital status, disability, gender identity Veteran status, or any other characteristic protected by federal or state law.
Job Type: Full-time
Apply with Indeed