EHS Consultant
Contract To Hire
Job ID: 160418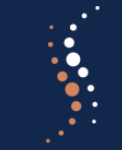 At Balance Staffing you are more than a resume. Let us help you achieve your career dreams. 
All of our jobs pay weekly!
Our client is a fast-growing advanced materials company located in San Jose, CA, and we're looking for talented people who want to help us make a lasting impact on the world. They have developed a breakthrough technology to custom design and manufacture a platform of carbon-based materials that has the promise to transform many industries. Imagine helping to transform the transportation industry to become more electric and reduce emissions in our atmosphere with a safer and more powerful battery platform.
Job Responsibilities:
Reporting to the Director, EHS the EHS Consultant will primarily develop an emergency management procedure and an incident reporting and investigation procedure to support existing processes and in compliance with local, state, and federal regulations, including best practices to improve risk management effectiveness in an expanding at fast-paced startup environment. Responsibilities include and are not limited to:Scoping the topics to be included in the emergency management and incident reporting and investigation procedures.
Content development of the emergency management and incident reporting and investigation procedures reflecting the needs of different Lyten stakeholder groups.
Review procedures with different Lyten stakeholder groups and revise as appropriate.
Develop one PowerPoint deck for each procedure as training to be delivered by the Lyten EHS Department.
Develop FAQ with answers documents for both procedures to facilitate deployment of the procedures.
Required Qualifications:Bachelor's degree in Chemical Engineering or Occupational Safety and Health.
15 or more years in the chemical, refining, Oil & Gas or related industries.
10 years demonstrated experience with EHS regulations, including California and Federal regulations and applicable consensus standards (e.g., OSHA/Cal OSHA, California Fire Code, NFPA, API recommended practices, etc.).
EHS experience must include in the following:
Development of EHS policies, standards and procedures.
Implementation of emergency management program.
Incident investigation.
Implementation of safe work practices.
Strong verbal and written communication skills.                Preferred Qualifications:
Experience with 5 Whys, Cause Mapping or other structured root cause analysis methodologies.
Some familiarity with Process Safety management practices.
Experience with HAZOP or other rigorous PHA methodologies.
Understanding of requirements of certified management systems related to Environmental, Health and Safety.
Certified Safety Professional.
Balance Staffing is proud to be an equal opportunity workplace. We are committed to equal employment opportunity regardless of race, color, ancestry, religion, sex, national origin, sexual orientation, age, citizenship, marital status, disability, gender identity Veteran status, or any other characteristic protected by federal or state law.
Apply with Indeed