Mechanical Engineer 2
Contract To Hire
Job ID: 160494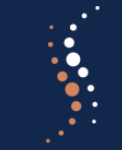 At Balance Staffing you are more than a resume. Let us help you achieve your career dreams.
All our jobs pay weekly!
We are currently seeking a Mechanical Engineer level 2 for our client in Fremont, CA.
Key Responsibilities:
• Generate mechanical design concepts and feasibility studies for making proposals for new CES/CIP/R&D project requests
• Conduct and participate in formal/informal design reviews to contribute and generate discussion/alternate ideas on various aspects of the design
• Perform engineering analysis of complex scope, in the following areas: Wafer transfer methods including robotics, friction, particle control, vacuum and end effectors, Mechanism design in assemblies such as slit valves, lift pins, indexers, Wafer temperature management (in both process and transfer environments) including cooling stations, pedestals, ESC
• Design, development, and implementation of custom mechanical tooling, fixturing, and associated processes to enable the handling, assembly and/or disassembly of parts, components, sub-assemblies and final assemblies throughout the product life cycle.
• Generate solid models in 3D (parts and assemblies), 2D drawings, bills of material, submitting ECO's, test specifications, functional specification, and product specifications.
• Manage communications and expectations with internal and external customers and vendors to ensure accomplishing project objectives
• Work intensely with SAP, Pro-E, and other software applications to properly manage and document projects
• Can work hands-on when needed in the engineering lab and manufacturing to support the installation and test of CES/CIP designs that get delivered on customer systems
Requirements:
• Knowledge of mechanical engineering design, mechanics, and material science concepts and techniques, including proficiency in solving engineering problems using analytical techniques and engineering knowledge such as thermodynamics, heat transfer, measurement control, stress analysis, Finite Element Analysis, or system integration
• Experience in the areas of robotics, mechanisms, RF, Plasma, gas delivery, vacuum, temperature control and electrostatic clamping
• General knowledge of appropriate materials, components and technologies used in the semiconductor equipment industry.
• Understands and applies the principles of vacuum technology.
• General knowledge of electrical and software engineering disciplines.
• High level experience with CAD tools (CREO) and SAP
• Requires skills in change management, problem solving, communication skills, customer orientation, product technology, global business perspective, personal effectiveness, project management, team skills and quality
• Requires knowledge of systems and software necessary to perform job function such as MS Word, Excel, PowerPoint, MS Project, Visio, AutoCAD, ProEngineer.
• Ability to work under pressure to design cost effective solutions with serviceability and manufacturability.
• Must be able to work in a theoretical domain or hands on practical situation
• BS in Mechanical Engineering and 3+ years directly related experience, or equivalent
• MS in Mechanical Engineering or equivalent
• Advanced degree in Mechanical Engineering preferred
Job Location:
Fremont, CA
Shift Available:
Day
Pay:
$40-$50
Apply now and one of our recruiters will reach out to you
Balance Staffing is proud to be an equal opportunity workplace. We are committed to equal employment opportunity regardless of race, color, ancestry, religion, sex, national origin, sexual orientation, age, citizenship, marital status, disability, gender identity Veteran status, or any other characteristic protected by federal or state law.

Apply with Indeed