Manufacturing Engineer 4
Contract To Hire
Job ID: 160496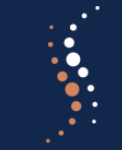 At Balance Staffing you are more than a resume. Let us help you achieve your career dreams.
All our jobs pay weekly!
We are currently seeking a Mechanical Engineer level 4 for our client in Fremont, CA.
Key Responsibilities:
• Interface with R&D and Engineering to ensure Design-for-Manufacturability (DFM) and quality principles are designed into new products
• Product documentation packages are complete and properly released
• Provide procedures for assembly and test of electromechanical assemblies
• Interface with engineering, production personnel and contract manufacturing to define, develop, document and train on assembly and test criterion, manufacturing methods, processes and procedures
• Interact with turnkey and contract manufacturers vendors to resolve technical, quality, and design issues
• Interface with suppliers, including large scale contract manufacturers
• Establish critical process controls
• Effectively manage resources, schedule and quality of deliverables
• Identify and classify the product and process characteristics and confirm its spec
• Establish the potential failure mode and effect analysis (FMEA), drive the corrective and preventive action to correct the defect
• Establish the process control plan to control characteristics, spec, method, sampling plan, gage and data record
• Production process (routing) planning and standardization, establish the standard work instruction and inspection instruction
• For any of the new process, provide immediate training and certification and necessary re-cap training to operators
• Diagnose the product, process and quality problems and provide solution for problem solving, capture all the know-how to be part of the engineering improvement process
• Product and Process Change (PCN) management, lead the implementation of PCN across the organization
• Design, implement and improve the production required equipment, tooling, jig, fixture and gage
• Support sales and commercial technical team to validate the manufacturability of the MTM product they designed
• Support quality team to quickly solve customer quality problem, involve into the root cause analysis and the corrective/preventive action planning and implementation.
• Support the lean manufacturing implementation, innovate the production process to drive the improvement of productivity, quality and cost
• New project transfer
• Other duties as assigned

Requirements:
• Minimum of 10 years of progressive engineering experience in a manufacturing environment
• BS degree Mechanical Engineering, Electromechanical Engineering or related field
• Pro/Engineer experience is desired
• The position may require 10% travel to worldwide locations to implement production of products and to locate new, potential suppliers and/or manufacturing locations
• Excellent organization skills
Job Location:
Fremont, CA
Shift Available:
Day
Pay:
$55-$65
Apply now and one of our recruiters will reach out to you
Balance Staffing is proud to be an equal opportunity workplace. We are committed to equal employment opportunity regardless of race, color, ancestry, religion, sex, national origin, sexual orientation, age, citizenship, marital status, disability, gender identity Veteran status, or any other characteristic protected by federal or state law.

Apply with Indeed