Maintenance Mechanic
Contract To Hire
Job ID: 160499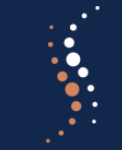 At Balance Staffing you are more than a resume. Let us help you achieve your career dreams. 
Job Purpose:
The maintenance mechanic is responsible for the day-to-day and annual maintenance of all mechanical and electrical systems associated with our clients facilities. The role will encompass installation, preventive maintenance, repairs, and modifications to  processing equipment, buildings, and facilities. The maintenance mechanic will work with the operations team, which includes mechanics, supervisors, managers, and other personnel.
Job Description:
Comply with all safety rules and regulations to maintain a safe work environment
Maintain work areas clean and organized
Respond to equipment emergency repairs as needed
Minimize down time to maximize quality and yield
Perform inspections of winery, bottling, and facilities equipment such as air compressors, fire pump, refrigeration system, hoist, grape presses, crushers, boilers, pumps, chillers, wine filters, fillers, labelers, palletizers, etc.
Perform preventive maintenance on equipment (inspection, lubrication, repairs)
Ensure proper lubricant, parts, or adjustments are being made or used when performing any maintenance/repairs
Upon completing a task, ensure the equipment can function by testing it; account for all parts, and alert affected employees
Communicate with manager regarding discrepancies, problems beyond capabilities, and all safety hazards
Assist other mechanics in the repair and maintenance of equipment
Must be able to interpret and work off equipment manuals, electrical schematics, and hydraulic schematics
Follows all GMPs related to food safety program and ensures work area meets standards.
Other duties as assigned
Education and Experience
Minimum of 3 years of on-the-job maintenance experience
Equivalent relevant course work may be substituted for on-the-job experience
Required Skills:
Language – Ability to respond to basic inquiries from coworkers. Ability to read and write.
Technical- Proficient in stainless steel welding for food grade applications.
Knowledgeable in mechanical drive fundamentals (i.e.: chain drive sprocket and gearbox ratios).
Proficient in the use of standard hand tools (drills, grinders, cut-off saws, impact wrenches, etc.)
Able to troubleshoot electrical systems up to 480 volts and motor controls using a multimeter
Able to program and troubleshoot Variable Frequency Drives
Able to navigate a tablet for equipment repair entries
Understand and operate ammonia refrigeration system
Able to troubleshoot and repair air compressors/air dryers
Knowledgeable in basic plumbing
Provide own hand tools set to adequate to perform the job satisfactory
Physical Demands
While performing the duties of this job, the employee is regularly required to talk or listen. Frequently required to stand, walk, use hands and fingers to handle or feel objects and/or keyboard. Required to reach with hands and arms; climb or balance; stoop, kneel, or crouch. Must be able to frequently lift and/or move up to 50 lbs. Specific vision abilities include close vision, distance vision, peripheral vision, depth perception and the ability to adjust focus.
Job Type: Full-time
Pay: $31.00 – $36.00 per hour
Job Location: Greenfield, CA
Schedule:
Monday – Friday – Must be available to work a flexible schedule to include overtime hours when necessary. This could include evening or night shifts.
Benefits:
401(k)
Dental insurance
Health insurance
Paid time off
Vision insurance
Apply now and one of our recruiters will reach out to you!
Balance Staffing is proud to be an equal-opportunity workplace. We are committed to equal employment opportunity regardless of race, color, ancestry, religion, sex, national origin, sexual orientation, age, citizenship, marital status, disability, gender identity Veteran status, or any other characteristic protected by federal or state law.
Apply with Indeed