Payroll Specialist
Contract To Hire
Job ID: 160525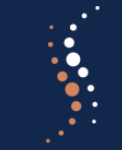 Now hiring two Payroll Specialists to work out of El Paso, TX; San Antonio, TX; or Salt Lake City, UT!
Proud to be nominated for:
2023 – Clearly Rated Best of Staffing for Client Satisfaction
2022 – Largest Staffing Firms in the US (by revenue) – Staffing Industry Analysts
2021 – Clearly Rated Best of Staffing for Client Satisfaction
2021 – Largest Staffing Firms in the US (by revenue) – Staffing Industry Analysts
2020 – Largest Staffing Firms in the US (by revenue) – Staffing Industry Analysts
Check us out on Glassdoor. We maintain a rating of 4.0 there.
 
Join the ranks as a Payroll Specialist! Be part of a tenacious, agile team and help ensure our contingent employees are paid on time, every time. Use Bullhorn and PrismHR to process pay cards for 300-800 contingent employees a week. 
Our Specialties
We specialize in Skilled Manufacturing, Light Industrial, Call Center, Administrative, Human Resources, and Finance/Accounting positions. 
Your Benefits
As a Payroll Specialist, you will have:
Extra floating holiday (after first 90 days)
Medical, vision, dental coverage 
Life and accident insurance
Additional computer/work equipment
Gym/wellness reimbursement paid out every month (after first 90 days)
Supportive, transparent, and collaborative leadership
Your Role
As a Payroll Specialist you will:
Process payroll by established deadlines
Enter, collect, and audit all employee data necessary for processing timely payroll into the HRIS/Payroll system each week
Export payroll from time management systems, importing to appropriate system for processing
Validate and calculate adjustments and non-worked hour requests
Resolve payroll discrepancies/adjustments through review and completion
Assist with preparation for processing weekly payroll, to include requesting and
following up on stop payment/ACH reversals
Audit time entry to assure hours worked are properly entered into the payroll system
Answer employee questions about pay and other payroll related requests
Report and follow up on missing time
Calculate, validate, and submit retroactive payment and nonworked hours
Maintain payroll operations by following policies and procedures
Interact with colleagues, employees, and clients in a courteous, professional, and polite manner
Maintain confidentiality of payroll information
Answer questions relating to taxes and accruals
Contribute to the team effort's payroll completion
Your Pay
Base: $15-$18ph depending on your location in the US and experience.
 
Your Experience
Lastly, a Payroll Specialist, your experience and skills will include:
2+ years' experience in processing payroll (agency experience strongly preferred)
High School diploma/GED
Proficient data entry skills
Competency in MS Office Suite
Strong verbal, written, and math skills
Ability to work well in a team environment
Dependability with proven attendance track record
Apply now!
This is a hybrid position and we ask that you can work in office for training and 1x a week after training is completed. 
Balance Staffing is proud to be an equal opportunity workplace. We are committed to equal employment opportunities regardless of race, color, ancestry, religion, sex, national origin, sexual orientation, age, citizenship, marital status, disability, gender identity Veteran status, or any other characteristic protected by federal or state law.
Apply with Indeed