RF Tune Technician
Contract To Hire
Job ID: 160554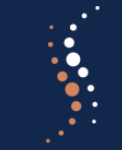 At Balance Staffing you are more than a resume. Let us help you achieve your career dreams.
All of our jobs pay weekly!
We are seeking an RF Tune Technician for our client in San Jose, CA.
A leading integrated manufacturing solutions provider serving the fastest-growing segments of the global Electronics Manufacturing Services (EMS) market. Recognized as a technology leader, provides end-to-end manufacturing solutions, delivering superior quality and support to Original Equipment Manufacturers (OEMs) primarily in the communications networks, defense and aerospace, industrial and semiconductor systems, medical, multimedia, computing and storage, automotive and clean technology sectors. Facilities strategically located in key regions throughout the world.
Purpose of the Job:
Perform production and developmental biasing, tuning, testing and troubleshooting for RF Passive and Active electronic hardware with strong focus on thin film.
Nature of Duties/Responsibilities:
Set up, adjust, and calibrate standard test apparatus or device test equipment to conduct, functional, operational, and environmental tests to evaluate performance and reliability of hardware for Space Flight per the applicable test procedures.
Able to use microscope to bias, alignment, tuning, set temperature compensations within spec requirements.
Conduct extensive testing across multiple benches and adjustment test setup to optimize RF performances by utilizing specialized or standard test equipment for conformance to engineering, quality, and other related documentation.  Document results and make recommendation for rework or repair.
Use various types of test equipment such as oscilloscopes and Digital Volt Meters, Spectrum Analyzer, Signal Generator and Network Analyzer.  Operate basic laboratory equipment such as thermal chambers, ovens, etc. in order to perform environmental tests regarding temperature.
Analyze and interpret electrical/RF test data. Provide diagnostic malfunctions and offer test result feedback to Test/Responsible Engineers
Requirements and Education: 
Read, understand, and follow Quality policies and ISO directives.
Must be able to move test racks and test equipment to support test setups in various work areas.
Work in ISO9001:2000/SAE AS9100 environment
Work any shift on a flexible schedule. Working overtime is required.
Ability to receive general assignments and work with periodic supervision.
Identify process improvements to resolve hardware, procedure, and other process related issues.
4 years' experience in thin film RF/Electrical tuning, testing, and troubleshooting.
Associates degree or Technical Degree in Electrical Technology
Preferred Qualifications:
Strong background in thin film electronics RF tuning and testing adhering to procedures and attention to detail.
Experience in defense or aerospace industry
4 years as a Test Technician in a manufacturing environment or in the military
Familiar with windows PC operating systems
 
This is an ITAR facility and applicant must be a US Citizen or a lawful permanent resident.
Job Location:
San Jose, CA
Shift Available:
Day
Pay:
$30-$40/hr.
Apply now and one of our recruiters will reach out to you
Balance Staffing is proud to be an equal opportunity workplace. We are committed to equal employment opportunity regardless of race, color, ancestry, religion, sex, national origin, sexual orientation, age, citizenship, marital status, disability, gender identity Veteran status, or any other characteristic protected by federal or state law.
 
Apply with Indeed