Electronic Test Technician
Electronic Test Technician
Contract To Hire
Job ID: 160557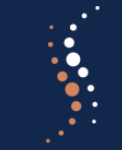 At Balance Staffing you are more than a resume. Let us help you achieve your career dreams. 
We are seeking to hire an Electronic Test Technician to support our client in San Jose, CA. Our client is a leading integrated manufacturing solutions provider serving the fastest-growing segments of the global Electronics Manufacturing Services (EMS) market. 
If you are looking for an opportunity to join a growing team supporting mission critical requirements and have experience as an Electronic Test Technician, this may be the perfect fit! 
We are looking for motivated, energetic, and detail-oriented individuals to join our growing team. We encourage candidates with various years of experience to apply. Positions are currently available at all levels and on all shifts. 
This is the opportunity for you! 
Purpose of the Job: 
Perform production and developmental biasing, tuning, testing and troubleshooting for RF Passive and Active electronic hardware with strong focus on thin film. 
Nature of Duties/Responsibilities: 
Support performance verification for flight hardware for Power & Controls Sub-Systems, RF Systems, and Spacecraft Systems 

Perform complex electrical, mechanical and environmental set-ups. 

Perform spacecraft and antenna instrumentation 

Perform electromagnetic compatibility (EMC/EMI) verification 

Support vibration and shock verification 

Perform in-process quality inspections during integrated set-ups and performance verification sequences 

Operate thermal vacuum chambers while performing electrical verification of hardware 

Perform complex electrical set-ups, quality inspections, and product performance verification during flight unit level vibration 

Assist troubleshooting and repairs on thermal vacuum chambers for flight hardware. 

May operate vibration equipment. 

Will train peers and may be asked provide leadership as required. 

Use microscopes, lab equipment, drawings, schematics, and bill of materials (BOM) to verify manufacturing 

Operate vibration equipment, while contributing value to the electrical set-up and verification 

Program and operate Manufacturing Defect Analysis System.   

Interprets results, troubleshoots and recommends remedies. 

Collaborates with Design and Test Engineers to perform troubleshooting.  Assist in determining problem resolutions 
Requirements and Education:  
AS degree, Electronics Technician Certificate, or completion of Military Electronics training.  

Four years of electronics experience or 6 years of experience may be substituted for a degree. 

MS office 

Ability to use small hand tools for measuring and testing electronics devices 
Additional Information: 
This is an ITAR facility and the applicant must be a US Citizen or a lawful permanent resident. 

Must successfully complete all applicable pre-employment screenings. I.e., background check, drug screening, physical and/or employment verification as required, etc. 
Pay Rate: 
Job Location: 
Job Types: 
Work Location: 
Benefits: 
Dental insurance 

Health insurance 

Vision insurance 
Apply with Indeed