Class C Driver
Direct Hire
Job ID: 160901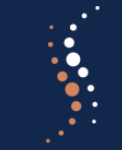 At Balance Staffing you are more than a resume. Let us help you achieve your career dreams.
We are seeking to hire a Class C Box Truck Driver to support our client in San Jose, CA. Our client provides facility management support services in project management, office and campus moves, furniture installation, data center services, IT desktop relocations, storage solutions, shipping and receiving, decommission of old space, corporate moves, and other facility services.
This is the opportunity for you!
Job Summary:
As a Class C Driver, you will be responsible for transporting goods and equipment safely and efficiently to designated locations. This role requires proficiency in loading and unloading trucks, as well as experience driving flatbed trucks. The ideal candidate should possess a strong work ethic, excellent driving skills, and the ability to provide exceptional customer service.
Job Duties:
Safely and responsibly operate CDL C vehicles, including bobtail and flatbed trucks, to transport goods and equipment to assigned destinations.
Load and unload cargo using proper lifting techniques and equipment, ensuring items are securely fastened for transit.
Adhere to all relevant traffic laws, regulations, and company policies to maintain a clean driving record.
Conduct pre-trip and post-trip inspections of the vehicle, reporting any maintenance or repair issues promptly.
Provide excellent customer service by delivering items on time and in good condition, handling customer inquiries professionally, and resolving issues effectively.
Maintain accurate records of vehicle logs, mileage, fuel consumption, and other required documentation.
Collaborate with team members to coordinate schedules, optimize routes, and ensure efficient delivery of services.
Follow safety protocols and procedures to ensure the well-being of yourself, colleagues, and customers.
Maintain a clean and organized truck, performing basic maintenance tasks as needed.
Job Requirements:
Valid CDL Class C license with a clean driving record.
Minimum of 2 years of experience as a CDL C Driver, preferably in the commercial moving industry.
Proven ability to load and unload cargo, utilizing proper lifting techniques and equipment.
Experience driving bobtail and flatbed trucks is essential.
Excellent driving skills with a strong commitment to safety and compliance.
Ability to read and interpret maps, GPS systems, and other navigation tools effectively.
Strong customer service skills with the ability to communicate professionally and resolve issues in a courteous manner.
Be able to lift, push, and pull up to 50 lbs., as needed.
Attention to detail and accuracy in maintaining records and documentation.
Flexibility to work evenings, weekends, and overtime as required.
Strong work ethic and reliability, with a commitment to meeting deadlines and delivering exceptional service.
Knowledge of basic vehicle maintenance and troubleshooting is desirable.
Additional Information:
Must successfully complete all applicable pre-employment screenings. I.e. background check, drug screening, physical and/or employment verification as required, etc.
Job Location:
Shifts Available:
Job Types:
Pay:
$22.00 – $25.00/hr. (DOE)
Benefits:
Dental insurance
Health insurance
Vision insurance
Work Location:
Apply now and one of our recruiters will reach out to you!
Balance Staffing is proud to be an equal opportunity workplace. We are committed to equal employment opportunity regardless of race, color, ancestry, religion, sex, national origin, sexual orientation, age, citizenship, marital status, disability, gender identity Veteran status, or any other characteristic protected by federal or state law.
Apply with Indeed