Account Coordinator
Direct Hire
Job ID: 160905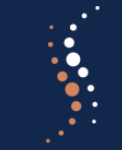 At Balance Staffing you are more than a resume. Let us help you achieve your career dreams. 
We are seeking to hire an Account Coordinator to support our client in San Jose, CA. Our client provides facility management support services in project management, office and campus moves, furniture installation, data center services, IT desktop relocations, storage solutions, shipping and receiving, decommission of old space, corporate moves, and other facility services.
Do you strive in project management for customer satisfaction? Are you looking for a long-term career growth?
This is the opportunity for you!
Job Purpose:
The Account Coordinator is primarily responsible for creating work orders in support of the MFS Sales Department, assisting with creation of proposals and responses to RFP's, 3rd party vendor management, and communicating with the MFS Warehouse team and MFS Dispatch daily to coordinate upcoming work.
Job Description:
Support the Sales Team, Project Management Team and Operations Team with duties including but not limited to:
Create work orders for the Sales Department.

Update work orders as changes occur prior to the crew being onsite at the client.

Verify that work orders are in place and correct for the next day's required crews.

Notify / confirm with clients a day in advance that MFS crew is scheduled.

Work with Operations to answer questions regarding crew status on the day of the job.

Act as point of contact for communication with ongoing clients who request work for the following day.

Communicate effectively with clients to plan work crew for jobs.

Create and manage a timeline for creation of proposal.

Coordinate information gathering and set up meetings with required personnel to complete proposals a day in advance of the due date.

Create the proposal with all criteria detailed in the RFP

Update and communicate progress of RFP creation with the appropriate Salesperson.

Ensure that a final review is signed off by the appropriate Salesperson a day in advance of RFP due date.

Coordinate 3rd Party Service Work by adhering strictly to the MFS process. This includes obtaining multiple bids, communicating with Salesperson, creating the work order, obtaining PO, scheduling work, updating Salesperson and client before, during and after work is performed, obtaining invoice, closing out work order.

Coordinate and track all COI's prepared for all locations by client.

Document and track any additional insurance purchased by a client.

Ensure all paperwork and documentation is processed in an accurate and timely manner.

Perform data entry to complete customer and vendor onboarding forms.

Utilize Adobe PDF and DocuSign software to fill in data and circulate for signatures.

Request Purchase Orders from customers, as needed, after quote approved and at same time as COI request.

Post-move communication with customers to ensure everything completed successfully.

Circulate post-move surveys to select customers to complete short surveys via clicking link.

Create template checklists/SOP's to efficiently track and manage the above tasks and timelines

Potentially (but not required) assist with invoice instruction creation and submission to accounting, in collaboration with Sales Team.
Job Requirements
3-5 years of experience in the field or combination of school and experience.

College degree or 2-year AAS degree a plus.

Communicate effectively, both orally and in writing.

Demonstrate excellent customer service skills.

Establish and maintain effective and cooperative working relationships with co-workers and clients.

Assume responsibility and exercise good judgment in making decisions within the scope of authority of the position, including maintaining confidentiality of sensitive information.

Accurately complete tasks within established times.

Anticipate needs and demonstrate resourcefulness.

Synthesize and interpret a wide range of information.

Work effectively in a team environment.

Undertake assignments with minimum supervision.

Demonstrate capabilities in Microsoft Office applications, Word, Excel, Access, and PowerPoint.

Demonstrate excellent time management and organizational skills.

React positively in stressful situations with confidence and clear resolutions.

Demonstrate the ability to foresee roadblocks or inaccurate data and identify best practice solutions.

Demonstrate the ability to focus for extended periods of time. Ability to successfully and positively develop effective working relationships between staff, leaders, and clients.

Ability to exercise independent judgement and demonstrates initiative to meet customers' needs.

Ability to work under pressure within a fast-paced, team focused environment.
Additional Information:
ALL MFS employees are expected to comply with all MFS safety requirements.

Adhere to all MFS policies and procedures.

Must successfully complete all applicable pre-employment screenings. I.e. background check, drug screening, physical and/or employment verification as required, etc.
Job Location:
Shifts Available:
Job Types: 
Pay: 
Salary: $60,000k – $70,000k/yr. (DOE)
Benefits:
Dental Insurance

Health Insurance

Vision Insurance
Work Location: 
Apply now and one of our recruiters will reach out to you!
Balance Staffing is proud to be an equal opportunity workplace. We are committed to equal employment opportunity regardless of race, color, ancestry, religion, sex, national origin, sexual orientation, age, citizenship, marital status, disability, gender identity Veteran status, or any other characteristic protected by federal or state law.
Apply with Indeed