Sales Engineer
Direct Hire
Job ID: 161050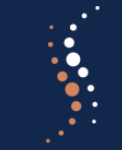 Our client in Austin, Texas, is seeking a motivated individual to join our Sales team to assist in building low noise RF and microwave oscillators, synthesizers and systems. Help create cutting edge technology for airborne, shipboard, New and traditional Spacecraft, and ground-based systems.
QUALIFICATIONS FOR THE JOB:
Bachelor's degree in engineering, Technology, Science or Mathematics or equivalent technical experience.
Familiarity with military contracts is helpful.
5 years of design and/or sales experience with a focus in RF and Microwave.
Facility in Excel, PowerPoint and Word
JOB RESPONSIBILITIES:
The Sale Engineer will have a key role in the Sales team and will work with Business Development team and customer's Engineers and Contracts people, to find solutions for challenging mission critical requirements.Study and learn product line and technology in depth.
Engage customers and offer solutions that drive the state of the art in RF and frequency sources using proprietary technology.
Provide a detailed review of customer and military specifications noting performance requirements, electrical, mechanical and environmental, as well as program specific details (reviews, FAI, testing, etc.).
Prepare cost and pricing studies using historical data as well as input from engineers, purchasing and program managers.
Build detailed quoting packages when required, including technical descriptions, pricing justifications and program outlines with reviews, analyses and pricing details.
Manage customer inquiries in Salesforce with program, follow-up, forecasts and details for a successful sale.
Visit customer sites to understand requirements (technical and program) and connect with engineers and purchasers to ensure opportunities on current and future programs for Quantic Wenzel.
Attending trade shows and demonstrations.
Follow the status of current jobs and assist program management to provide customers status information.
Support marketing efforts with review of web pages, advertisements.
Write technical papers that demonstrate technology and new developments in time and frequency manufacturing.
Job Types:
Full Time
Pay:
$80,000 – $100,000/Year 
Balance Staffing is proud to be an equal opportunity workplace. We are committed to equal employment opportunity regardless of race, color, ancestry, religion, sex, national origin, sexual orientation, age, citizenship, marital status, disability, gender identity Veteran status, or any other characteristic protected by federal or state law.
Apply with Indeed