Industrial Refrigeration Technician
Industrial Refrigeration Technician
Direct Hire
Job ID: 161092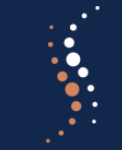 DIRECT HIIRE opportunity for an Industrial Refrigeration Technician! The ideal candidate has 7 plus years of experience as an industrial refrigeration technician.

Summary:
Under general supervision, the Industrial Refrigeration Specialist performs a variety of specialized work in General Maintenance and Ammonia Refrigeration. This position performs highly diversified duties to install, troubleshoot, repair, and maintain production equipment in accordance with proper safety procedures and industry best practices.

Essential Duties:
Installs and maintains diverse ammonia refrigeration systems

Performs general and preventative maintenance on all compressors and ammonia refrigeration systems, changes filters and replaces any parts as they wear out

Ensures calibration of RTDs, and other ammonia refrigeration devices and controls

Performs mechanical and electrical checks on all ammonia refrigeration system motors, sensors, safeties, and controls

Performs mechanical checks on belts, couplings, shaft seals, and handles all ammonia refrigeration lubrication duties

Maintains and repairs ammonia refrigeration systems at multiple locations

Reads P&ID's and block flow diagrams for all ammonia refrigeration equipment

Performs diagnostics and determines root cause pertaining to malfunctions on ammonia refrigeration systems

Responds to emergency situations in order to resolve issues on an immediate basis

Replaces faulty or expired parts

Provides critical support of ammonia refrigeration systems, ensuring that the equipment is available to meet production schedules

Inspects refrigeration plants and their applicable electrical control systems to determine need for maintenance and repair

Detects malfunctions and creates and implements plans for resolution
Requirements:
High school diploma or equivalent required; AA/AS degree in mechanical, electrical, or industrial maintenance a plus

Completion of a craft apprenticeship, or an equivalent number of years of education and production maintenance experience

7 years' experience in specialized field of knowledge

Winery background is a plus
Certificates and Licenses:
RETA Trained – Certified Independent Refrigeration Operator (CIRO Certified)

RETA Trained – Certified Refrigeration Energy Specialist (CRES Certified) (not mandatory, but a plus)
Knowledge, Skills, and Abilities:
Understands basic refrigeration cycle to include: identifying components in refrigeration circuit, understanding how each component works, diagnosing problems in the refrigeration circuit, pressure/temperature chart and temperature measuring devices for routine maintenance and troubleshooting. Understands refrigeration recovery, evacuation, and charging

Possess very in-depth knowledge and understanding of all components and theory of operation

Must be able to troubleshoot basic electrical circuits

Mechanical — Knowledge of machines and tools, including their designs, uses, repair, and maintenance

Thermodynamics — Knowledge of the physical science that deals with the relationships between heat and other forms of energy, such as mechanical and electrical
Working Conditions:
General manufacturing production environment with occasional travel

Indoor and outdoor environment with exposure to the elements/temperature variations

Exposure to weather-related temperature & humidity extremes

Extended Hours

Shift Rotation

Required to wear PPE (Personal Protective Equipment)

Must be able to pass fit test and perform work while wearing respirators

Work at protected heights of 50'

Work in close quarters or confined spaces

Exposure to varying levels of dust, chemicals, fumes, gases, and noisy equipment

Occasionally may be required to lift and carry items up to 50 lbs

Required to drive automotive equipment

Required to operate aerial work platforms
Please contact Teresa at 209-694-4064 or email your resume to teresa@balancestaffing.com

Balance Staffing is an affirmative action and equal opportunity employer. No employee or applicant will be discriminated against in any condition of employment because of race, color, national origin, sex, religion, age, disability, veteran status, or any other status protected by law. 
Apply with Indeed