Systems Engineer -Aerospace
Systems Engineer -Aerospace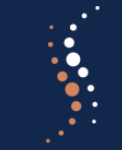 At Balance Staffing you are more than a resume. Let us help you achieve your career dreams. 
All of our jobs pay weekly!
Systems Engineer – Aerospace
Job Purpose
 Aerospace Engineer with experience in the design of Unmanned Aerial Vehicles (UAV) or other similar aircraft.
Nature of Duties
The successful candidate should be knowledgeable and experienced with the design and testing of flight platforms. In addition, the candidate should be competent in the use MATLAB, Simulink, CFD, or similar modeling and simulation tools for aircraft, particularly rotary wing aircraft and propeller systems. This position will primarily perform drag reduction, speed optimization, propulsion optimization (rotary wing), and cornering improvements on existing UAV aircraft.
Education/Experience
A BS in Aerospace Engineering is required from an ABET-accredited university (MS in Engineering is preferred), along with 5+ years' experience in flight systems design and testing.
Pay 
$57.00- $ 67.00
 
Benefits: 
Dental insurance 
Health insurance 
Vision insurance 
Work Location: 
Apply now and one of our recruiters will reach out to you! 
Balance Staffing is proud to be an equal-opportunity workplace. We are committed to equal employment opportunity regardless of race, color, ancestry, religion, sex, national origin, sexual orientation, age, citizenship, marital status, disability, gender identity Veteran status, or any other characteristic protected by federal or state law. 
Please note that due to Department of Defense contract requirements, U.S. CITIZENSHIP IS REQUIRED.
Apply with Indeed