Inventory Clerk
Contract To Hire
Job ID: 161198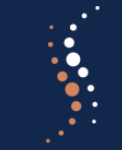 At Balance Staffing you are more than a resume. Let us help you achieve your career dreams.
We are seeking to hire an Inventory Clerk to support our client in Oxnard, CA. Our client is a food manufacturer. Do you enjoy working with your hands? Do you have strong attention to detail? This is the opportunity for you!
Position Summary:
Maintain cost effective inventory control, including ordering, receiving, inspecting, and accounting for all material and parts used by Maintenance Department. Position requires demonstration of competency for all on-the-job activities that may have a direct or indirect effect on product safety, legality and/or quality.
Job Responsibilities include, but are not limited to:
Processes parts/materials requests, identifies, and orders parts as listed in the parts manual and/or parts catalogs.
Receives, inspects, counts, records, and stores parts/ materials.
Maintains neat orderly parts storage area.
Maintains accurate and cost-effective inventory at all times.
Maintains cleanliness of work area.
Practices and complies with all Company policies and procedures including safety and work rules, etc.
Performs other duties as directed by supervision.
Performs other duties which are deemed by management to be an integral part of the job, including but not limited to fulfillment of work schedules, adherence to attendance policies, and other applicable operating rules, policies, and procedures.
Responsible for reporting food safety concerns.
Must be able to lift, hold, and move parts and equipment weighing up to 50 pounds. Must be able to place and retrieve parts and equipment from all storage areas used by the Maintenance Department.
Ability to read, comprehend and practice necessary safety procedures, signs, etc.
Ability to wear and use approved, applicable safety equipment, as needed.
Perform other job functions as assigned
Position Requirements:
High school Diploma or equivalent.
Minimum of One or more years of experience as a Parts Room Attendant or Inventory Clerk, able to use and familiar with computer and inventory software.
Job Type:
Pay:
$19.00-$20.00 hourly, DOE
Benefits:
Dental insurance
Health insurance
Vision insurance
Work Location:
Apply now and one of our recruiters will reach out to you!
Balance Staffing is proud to be an equal opportunity workplace. We are committed to equal employment opportunity regardless of race, color, ancestry, religion, sex, national origin, sexual orientation, age, citizenship, marital status, disability, gender identity Veteran status, or any other characteristic protected by federal or state law.
Apply with Indeed